All digital files that are available, including the schematic, board files, code, and gerbers are located on my GitHub.
Notes:
The schematic and board files were designed in Eagle V6.0. I have created all of the parts for this project. They are located in the gameboy.lbr file.
I used ITEAD Studio's DRC file for Eagle to try and meet their limitations for board design. There are errors from solder mask placement, but the boards turned out fine with them.
I used Sparkfun's CAM file for Eagle to export the board files into gerbers. The gerbers that I sent to ITEAD Studio to be manufactured are located in the GerberFiles folder of my github for anybody that wants their own board without having to go through all the steps to export it theirselves. Keep in mind the drill files use 2:4 Leading.
| Part | Quantity | Description |
| --- | --- | --- |
| Gameboy Game Cartridge | 1 | Must have a MBC1 chip |
| AT49F040 | 1 | 4 megabit (512kB) flash chip |
| PLCC-44 Socket | 1 | Allows removal of flash chip |
| PLCC Puller | 1 | Eases removal of flash chip |
| 10nF Capacitor | 1 | Decouples the power |
| 47kΩ Resistor | 1 | Pulls line high |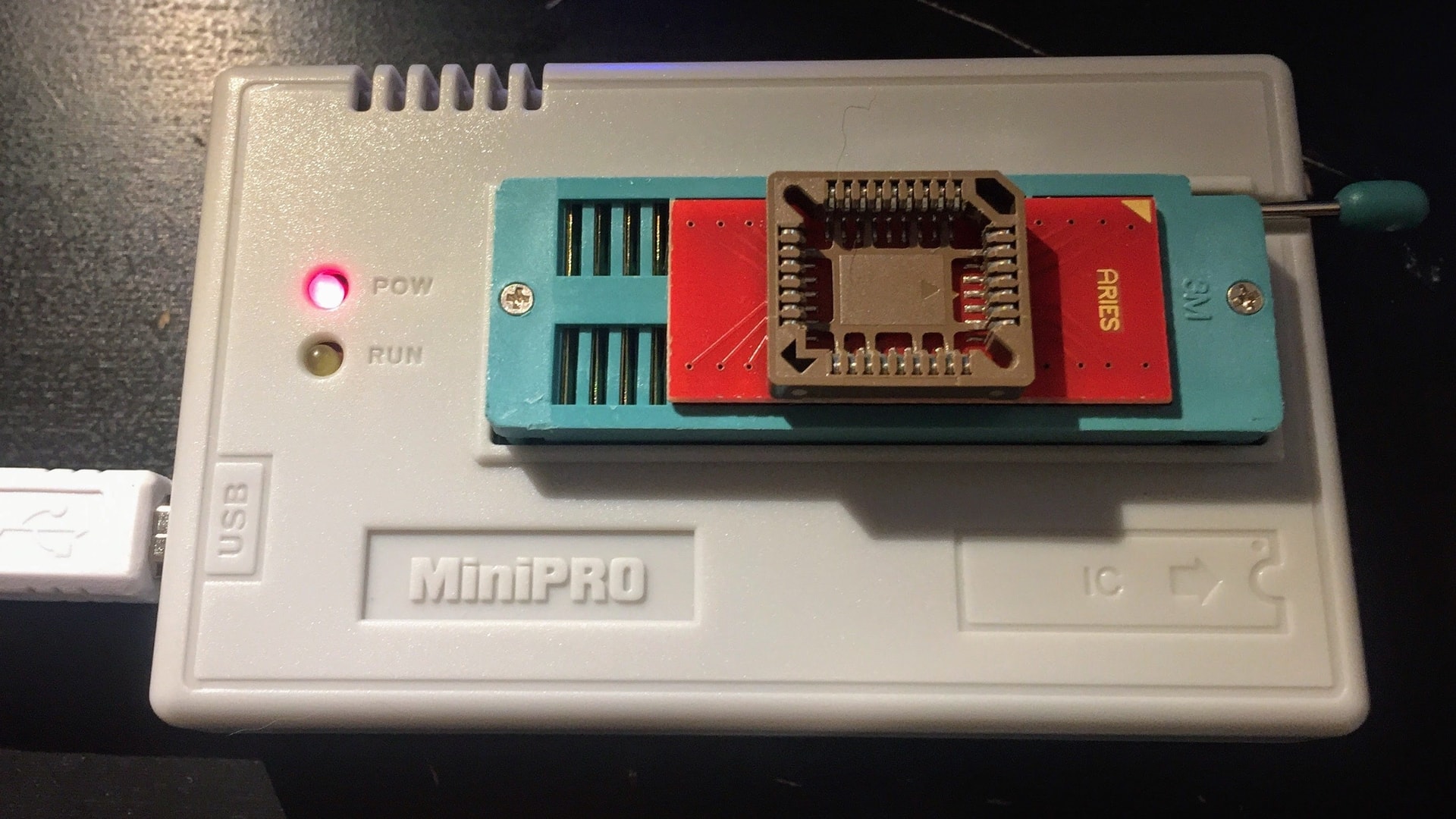 I recommend a TL866 programmer to read and write data on the AT49F040 flash chips. You will also need a PLCC-32 Socket to DIP-32 Adapter. Both of these components are readily available on Amazon, eBay, or other online retailers.
The 32kB-variant is a variant of the original PCB that, by default, supports 32kB ROM images without using an MBC chip. There are five solder jumpers that are shorted to bypass the MBC chip. If the five jumpers are cut, this variant is fully backwards compatible with the original PCB. All components are placed in the same location as the original PCB so the same solder paste stencil can be used. The board was completely re-routed and a power and ground pour were added which should improve the performance of this board.